I moved to California about ten years ago and we have had more rain in January than in any month I can ever remember so it's a bit difficult to start thinking about Spring let alone Summer, but such is life in SoCal that next week in may be sunny and 72 for most of the rest of the year, so it's time to look at the trending styles in sunglasses for 2017, and we'll start with the return of an old classic historically reserved for men, the aviator.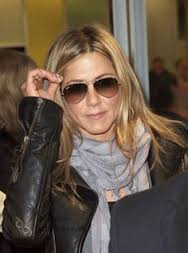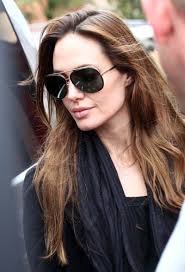 They can also be called the "morning's best friend" as they allow you to still look chic on your trip to pick up your morning jo' without any eye makeup on as they provide ample cover and you've seen both of Brad Pitt's Xs rocking them well. Even though the size of Aviator glasses often break one of the rules of eyewear for most of us (don't completely cover your eyebrows) they still are acceptable for the most glamorous of occasions. Here are some of the styles we think will be on the most wanted list this Spring. Speaking of team Jen, in this pic she's sporting a pair of Rayban Aviators, with the metal frame, 100% UV protection, nose pads, coming in both brown and green with black frames.
Victoria Beckham Silver Classic – coming in a thin but sturdy metal or an additional style featuring a real gold coated frame with 18ct gold mirrored lenses, but not as heavy as you might think. The arms have upgraded signature V tips in shiny pale horn, and the top of temple has new subtle logo placement. There is click hinge technology for extra flexibility and to prevent the backs of the lenses from scratching. Like all of our eyewear, the Classic Victoria style is hand made in Italy.
One of our favorites of the season is the Boucheron Aviators with white metal frames and Gradient brown polarized lenses with 100 UV protection. The lens material is acetate with adjustable nose pads. Although metal the frames feel very light on you face and the brown makes for a great contrast.
– Frame Color: White
– Lens Color: Gradient brown
– Frame Material: Metal
– Lens Material: Acetate
– Adjustable nose pads
– 100% UV protection
– Imported