They are shaped like missiles for a reason, because when used properly they can render the will of their target useless. Lips can give eyes a run for their money when it comes to dominating eye focus and during the warm months when every pair of eyes is being protected by sunglasses the lips are the first line of attack. We're not just going to show the trending colors but also the application techniques that the top artist are implementing to give you the impact or the understated sophistication you're looking for.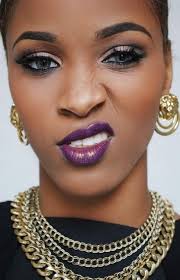 Very fine matte metallic, non-drying lipsticks are in. Liquid matte lipsticks are also in, lipsticks that apply with the ease of a liquid with the coverage and texture of a matte. Crimson lipstick with a matte finish took over models' lips during spring 2017 fashion month, a color and finish that has an instant skin-brightening effect. Marco de Vincenzo, Mary Katrantzou, Olivier Theyskens, Valentino, Giambattista Valli, and Dolce & Gabbana—seen in order above—are just half of the dozen matte red lips we saw, all of which were paired with fresh, dewy skin and neatly groomed brows.
Fifty shades of gray? Try 50 shades of magenta. We saw many different variations of the purple-y pink color at Marco de Vincenzo, Dolce & Gabbana, Paule Ka, and Creatures of the Wind. And these four shows prove you can ease into the look with a soft stain or give it your all with a matte liquid lipstick.
As we mentioned before, if you're style is a little more subtle sophistication, then try the shade Chestnut Rose. Not only is it trending but because of how understated it is, you can feel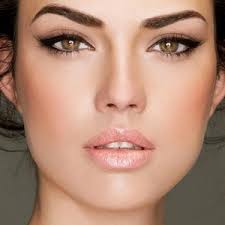 comfortable spending a little more on a stick because it should be in style for a while. If you're not ready to dive into the vibrant world of blues and oranges, we have something a bit more subtle for you. The Blonds, Nicholas K, and Erdem took a more neutral approach to lipstick with a shade that wasn't quite nude, but wasn't quite pink either. Between the two you get this gorgeous, understated tawny rose hue.
As far as colors go berries are very hot right now and natural nudes but not ultra nudes. The look is effortless and unintentional as seen in the new Tom Ford collection that features the trend of lipstick with a lighter lip liner pencil a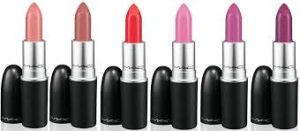 nd a thinner unpretentious lip line. Ultra shinny glosses are out very touchable, moveable, effortless comfortable glosses are in.