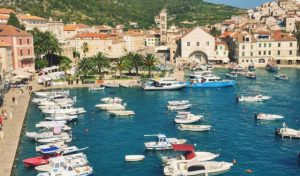 Tis' the season for bikinis, white sand, drinks with umbrellas and fruit in them, and of course exotic locals. We are vigilant in our quest to find the most amazing and undiscovered vacation spots in the world, the best hotels, and most of all show you how to get there. Today our quest takes us to Eastern Europe, to one of the hottest Summer destinations and not just because of the weather, to Hvar, Croatia.
The island of Hvar is the queen of the Croatian Dalmatian islands. It has been famous since the antique because of its important strategic and nautical position, the rich of the various historical periods, the culture and natural monuments and the literature. Thanks to the mild climate, the warm winters, and pleasant summers Hvar receives many guests, scientists and travellers, who are attracted by the dense Mediterranean nature, rich tradition, architecture, and of course nightlife.
One thing to keep in mind about places like this, is that the daytime is as good or better than the night time. You can count on the sun being out every day in full force as well as flowing drinks and chill house music. It's really as good as it gets, but you have to make sure you cherish every minute because the days go by extremely fast when you're in paradise. We're not forsaking the nightlife but in the spirit of the season we wanted to highlight a few of the daytime beach clubs that are among the best in world.
Hula Hula beach club – I know, there actually isn't a beach at the Hula Hula beach club, but what it lacks in sand it more than makes up for with sun, music, and beautiful people. The music is non-stop and if you're after a party look no further. This will certainly leave a mark that you're on vacation and it's time to let go and have some fun, after all, this is what you work for.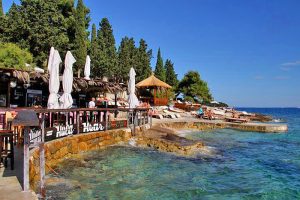 Bonj les Bains Beach Club – Ok, so this is the place where the word relax must have been invented. This entire place is built to chill. The cots face the water with rentable cabanas that extend out into the crystal blue water. The drinks and food are brought to you so conveniently that you may not move all day except to change tanning positions. Rated one of the best beach clubs in the world it only gets better as the sun goes down, the temp cools, music turns up, and the sunset parties begin.