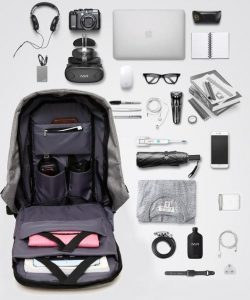 It seems like it was a week ago that my kids were celebrating their last exam of the year, making plans to attend a special party, and saying goodbye to some friend they may not see for quite some time. But that was three months ago and now they are ready to move to the next level, as are yours so we wanted to take a look at some things that might help smooth the transition and we found some back-to –school items so cool that even the most stoic of "to hip to live" teenagers will be impressed and might even say thank you. We start with a backpack hat can do everything except their homework and can hold everything they could need whether it be a middle, high school, or college campus. We start our series with the Antonio Charging Travel Backpack.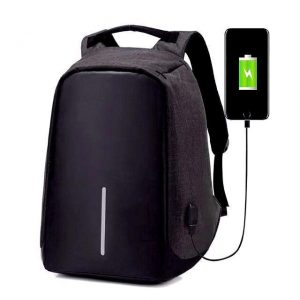 I must say this is one of the most well thought out, complete, and useful accessories we've come across, perfect for school or vacation backpacking. The pack itself is light but has the space to carry all that one might need for a number of occasions. Plenty of space and specific compartments for your computer, Ipad, headphones, glasses, chargers, plugs, etc. even your electric toothbrush. Now we're not burying the lede here part of the name of the backpack is "Charging", so perhaps the best feature is its ability to charge your devices a skill that will come in handy more often than you can imagine. Its rechargeable battery is quick to power up and strong enough to charge all of your portable devices. Get into the habit of plugging it in before you go to sleep at night and you'll never be stopping at Starbucks for any other reason except for your caffeine fix.
Concerned about taking out your wallet in a crowded area? They thought of that as well with zip pockets on the shoulder strap to hold your card of choice so you won't have to open the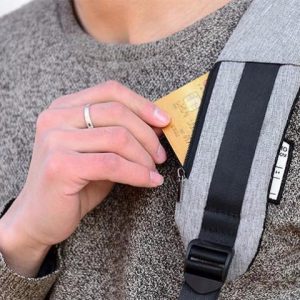 pack with others around. Also part of the design is the way the zippers are covered so it can't be opened by someone standing behind you without your knowledge. This keeps your valuable possessions out of reach.  Another problem those of us with kids experience is the incessant treat of spillage on the backpack, but what is more probable, or even guaranteed is the getting caught in the rain. Either can result in damage to your electronics or papers inside. Needless to say they thought of that too and the Antonio is also waterproof you're protected either at the tailgate party or the walk to the car in the rain. All things considered, this may be an accessory you or your kids can't do without.