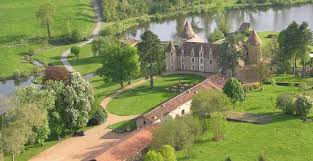 When most vacationers decide to really get away it's usually to a place it's usually someplace on their bucket list that they want to cross off. For those from the States that usually means European travel, and if it's your first time, France is often on the top of the list and categorically that is synonymous with Paris. Well, if you're after the brightness of the "city of light" then I suppose there is no substitute, but if you're after something with a little more romance then get off the beaten path and we've got an idea for a 11th century conversion that is a step up from a bed and breakfast, but with all of the charm that you would expect when traveling the French countryside. We're going to take you to the Le Domaine des Etangs, the home of Garance Primat, daughter of the late French mogul Didier Primat, which recently has been transformed and opened as a hotel and is set is set in 2,000 acres of woodland, fields and lakes, close to the village of Massignac in a little-visited region of southwest France called Charente Limousine.
Since her father died in 2008, Garance has worked to fulfill his dream of transforming this estate—located just over three hours southwest of Paris—into a retreat for vacationers from around the world. This month she opened the property as a lavish hotel. The château has seven suites, seven free-standing cottages, a 40-seat restaurant, thermal Roman baths and more than 2,100 acres` of rambling hills, forests and lakes to explore with bikes and wooden rowboats.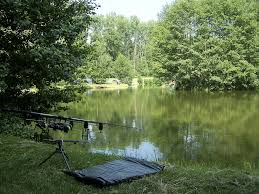 The estate's restaurant is one of the few fine-dining outposts in the region,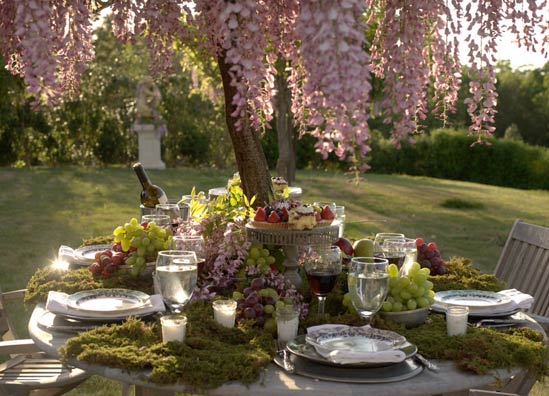 a pristine landscape relatively unknown to tourists (and an easy drive from Cognac and Bordeaux). Chef Fabien Beaufour, 31, a former executive sous chef at New York's Eleven Madison Park, sources fruit and vegetables from an abundant kitchen garden and beef from Limousin cattle raised on the property. Next year, Garance will open a luxury spa in the estate's old windmill.
As of now the chateau more resembles a castle straight out of a fairy tale. Most of the mornings are cooler so the mist rises from the ponds and give the turreted 11th century chateau an undeniable romantic feel that only a poet could justly articulate. The other-world vide ib due in part to its pastoral location 280 miles southwest of Paris in the relatively unknown Charente-Limousin region, amid seven small ponds. Spend some time here and you'll realize that this place upends the enduring but tiresome French idea that luxury has to be taken seriously. Even a breakfast on the afore mentioned pond in a rowboat can be arranged. Guest have been known to request the necessities for painting one of the lush gardens on the around the complex or the forest glen, only to have their easel and stool waiting for them after lunch. Also a very important overlooked feature is the children's game room that fills the attic and could bring a couple of hours of much needed solitary or private time. Rest assured this is something different than what you'll find 4 hours up the road in Paris, but perhaps it's time to take a path to something else and you may end up crossing something off your list you didn't even know was on there.